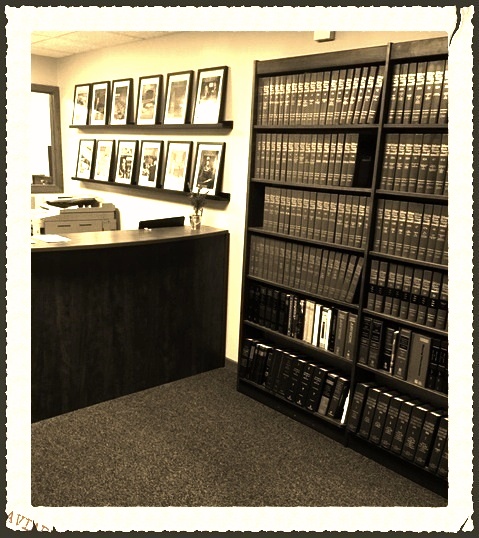 At the Law Office of Clifford R. Holm, one of our primary goals is to see that every person who contacts the Firm is treated courteously and professionally. Reaching out to an attorney to discuss a private legal matter is often a new and sometimes difficult step for many people. We are committed to making that process as positive an experience as possible.
We are equally committed to ensuring that every client receives the best and most appropriate guidance, taking into account their specific concerns, needs, and objectives. More often than not, the Law Office of Clifford R. Holm can provide that guidance and, in those cases, we stand ready to deliver the necessary legal services. In some cases, however, a particular client matter might be better addressed by a different attorney or adviser. In those situations, we are often in a position to recommend one or more other professionals who may be of assistance.
The bottom line is the Law Office of Clifford R. Holm is committed to serving its clients. To that end, we believe communication is essential. Accordingly, all initial telephone and e-mail inquiries are answered promptly, at no charge and without any obligation. Likewise, most initial office conferences are complimentary, with no fees being incurred unless and until the Firm is formally retained by the client (in which case, the services to be provided and the fees to be charged will be clearly outlined in a "plain language" engagement letter).
The following is a representative list of various legal services provided by the Firm:
Estate Planning
Gift & Estate Tax Planning
Durable Powers of Attorney for Health
Durable Powers of Attorney for Property
Generation Skipping Transfer Tax Planning
Supplemental/Special Needs Planning
Guardianship Planning for Minors
Retirement Account Planning
Probate & Trust Administration
Post-Mortem Tax Planning
Business Law Matters
Shareholder & Operating Agreements
Buy/Sell & Cross Purchase Agreements
Commercial and Office Leases
Business Succession Planning
To learn more about our Firm, or to schedule an initial office conference, please e-mail us at info@holmlawoffice.com, or contact us at the:
Law Office of Clifford R. Holm
1125 Wheaton Oaks Court
Wheaton, IL 60187
(630) 272-4048